2019 Events Calendar
ALWAYS check that the event is on before setting out!
Engineering Days: Contact Peter Wright for details, 2019 courses.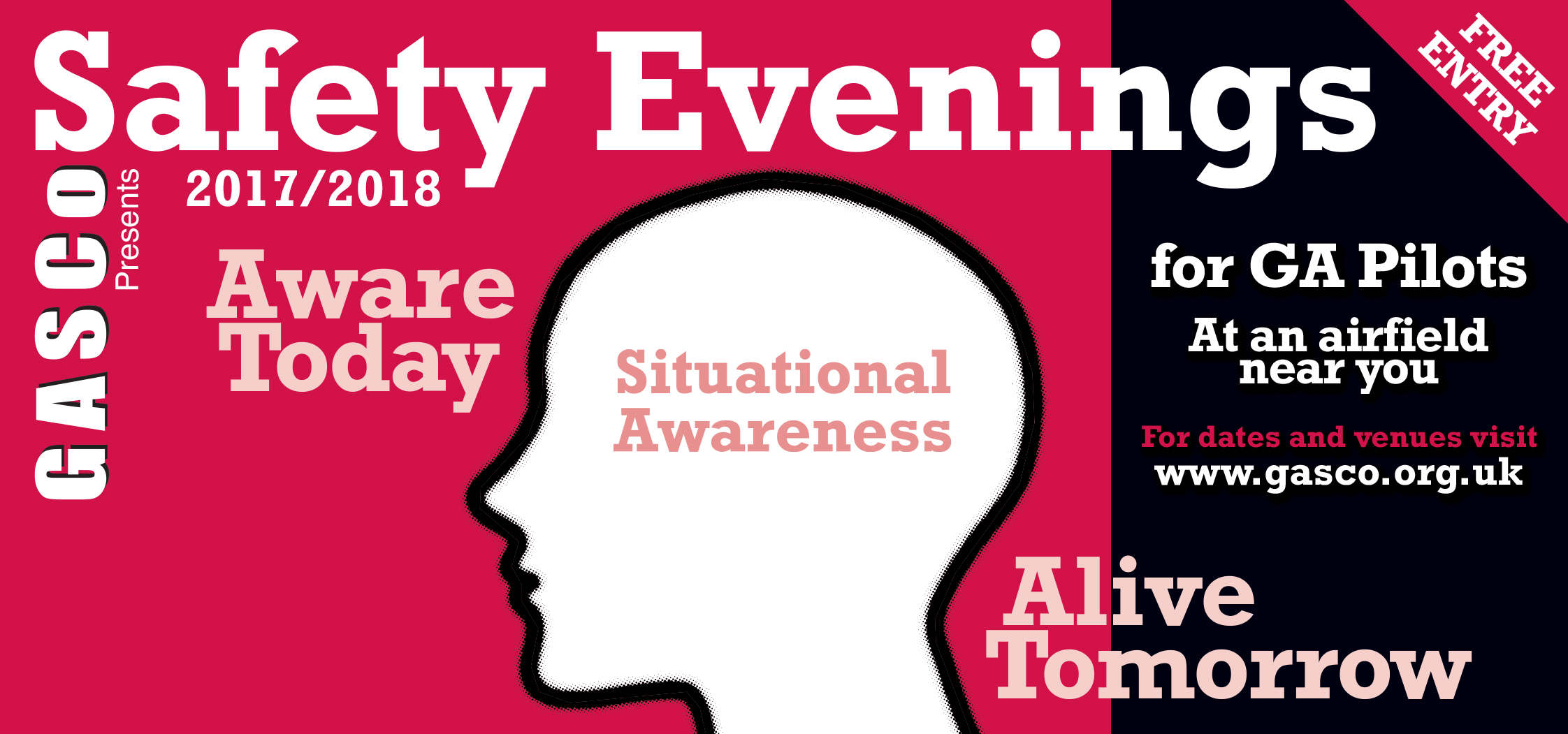 Visit the Airspace Safety Initiative web-site for the latest listening SQAWKs.
Download the Soft Airfield Operations Poster here!
BMAA's Aviation First Aid Courses, £70 + VAT for VAC Members.
Events for 2019 - Celebrating 55 years of the VAC

| | | | | |
| --- | --- | --- | --- | --- |
| January 6th (Sunday) | Bicester Scramble. | Non VAC Event. | Bicester. | |
| January 16th (Wednesday) | VAC Aviation Poetry & Nostalgia Evening. | VAC Event with Steve Slater, Philip Whiteman, Andrew Smith and Steve Milne. | White Waltham. | |
| February 17th (Sunday) | VAC Early Spring Lunch | VAC Event. Aviator Sywell. S.A.M. Talk on 'The Avro Canada Story' 14.30. Reserve your lunch (20 places only) by 10th February. | Sywell. | |
| March 2nd (Saturday) | VAC visit to RAF Signals Museum. | VAC Event. RAF Signals Museum, Henlow. | Henlow. | |
| March 17th (Sunday) | VAC Words and Pictures, Arial Adventures around the world. | VAC Event. Turweston 1.30pm to 3pm. Colin Hales and others. | Turweston. | |
| April 6th (Saturday) | Annual Dinner and Awards at Shuttleworth House, Old Warden. | VAC Event. Booking details here.. Contact will be Peter Wright. | Shuttleworth House, Old Warden. | |
| April 13th (Saturday) | Daffodil Fly-In. | VAC Event. | Fenland. | |
| April 27th (Saturday) | VAC Information Stand at Duxford Safety Day. | Non VAC Event. | Duxford. | |
| April 28th (Sunday) | Spring Fly-In. | VAC Event. | Turweston. | |
| April 28th (Sunday) | Bicester Scramble "Drive it day". | Note, no aircraft will be at this Bicester Heritage Event. | Bicester. | |
| May 6th (Monday) | Vintage Fly In DeHaviland Day. | VAC invited to Lincolnshire Aviation Heritage Centre Event. Download the Poster here! | East Kirkby. | |
| May 19th (Sunday) | Bulldog 50th Birthday Event. | Combined Event, VAC, Beagle Pup & Bulldog Club, and LAA, celebrating the first flight of the prototype Beagle Bulldog. Download the Poster here! | Turweston. | |
| June 8th (Saturday) | VAC Bonus Day, Duxford. | VAC Event. | Duxford. | |
| June 13th to 15th (Thursday to Saturday) | Aero-Expo. | VAC at Aero-Expo Event. | Wycombe Air Park. | |
| June 22nd to 23rd (Saturday and Sunday) | Air Britain Event. | Non VAC Event. | Turweston. | |
| June 23rd (Sunday) | Bicester Super Scramble (Flywheel Event Cancelled). | Non VAC Event.Replaces Cancelled Flywheel Event. VAC aircraft for ground display. | Bicester. | |
| June 29th to 30th (Saturday and Sunday) | VAC 55th Birthday celebration Weekend at Breighton. | VAC Event with camping, BBQ, transport to accomodation, tour of the hangers all on the cards! For more details download poster here.. | Breighton. | |
| July 13th to July 14th (Saturday and Sunday) | Priors Farm Strip Berkshire Fly In. | VAC invited to Priors Farm Strip Berkshire Event.PPR Contact George Browm, 07765578916 priorsfarm at hotmail.com | Priors Farm Strip Berkshire. | |
| July 22nd to July 25th (Monday to Thursday) | Vintage Glider Club Rendezvous. | VAC invited to Vintage Glider Club Event. | Husbands Bosworth. | |
| August 3rd (Saturday) | LAA Duxford Bonus Day. | All VAC members who are members of the LAA welcome to attend. Check out LAA magazine for details. | Duxford. | |
| August 24th (Saturday) | Henstridge Wings and Wheels. | VAC invited to Henstridge Wings and Wheels event. Contact Terry, wessexlines at btinternet.com | Henstridge, near Wincanton, Somerset. | |
| August 25th (Sunday) | 100 Years of Commercial Aviation -Hounslow Heath model under the wing of Concorde at IWM Duxford. | A great opportunity for you to come to see the VAC's 50 year old model made to celebrate the first international scheduled commercial flight on 25th August 1919! We will be giving short presentations throughout the day. | Duxford. | |
| August 30th to September 1st (Friday to Sunday) | LAA Rally at Sywell. | VAC Merchandise Stall. | Sywell. | |
| August 31st (Saturday) | VAC Invited to Families Day at Brize Norton. | VAC Invited to Families Day at Brize Norton, contact john.clifford38 at yahoo.co.uk | Brize Norton. | |
| September 8th (Sunday) | VAC invited to Pietenpol Club Fly-In to Hampstead Norreys. | For more details download poster here.. | Hampstead Norreys. | |
| September 14th to 15th (Saturday and Sunday) | Fly-In at Rougham Airfield. | VAC invited to join Vintage Aircraft Fly-In at Rougham Airfield. £10.00 landing fee / Car Park £5.00 PPR 07763 148640. Unlicensed airfield. 123.165 MHz. | Rougham Airfield. | |
| September 29th (Sunday) | VAC Event, Fly-In to Popham. | BBQ. Ground event "100 Years of Aerial Adventures!" in Conference Room. For more details download poster here.. | Popham Airfield. | |
| October 27th (Sunday) | VAC All Hallows Fly-In and AGM. | The VAC's 2019 AGM will take place on Sunday 27th October at 11am at Turweston Aerodrome in the LAA HQ. This will be followed by a book launch by Annette Carson and an opportunity to share "Spooky Aviation Stories". Refreshments will be provided. The Agenda can be downloaded from here! | Turweston. | |
| October 29th (Tuesday) | VAC Visit to NATS at Swanwick. | 13.30pm-17.30pm. 8 places only – first to contact us, first booked in! Please contact Anne Hughes if you would like to come. Priority will be given to those who haven't visited NATS before. | NATS, Swanwick. | |
| November 16th (Saturday) | VAC Aviation Art Fun Day for Grown – ups. | 10.30am-3.30pm. Mainly a day for beginners with a little help from our friends from the Guild of Aviation Artists. All equipment provided. 10 places only at £10.00 each including light refreshments. To book your place and for more details contact Anne Hughes. | Turweston. | |