2018 Events Calendar
ALWAYS check that the event is on before setting out!
Engineering Days: Contact Peter Wright for details, 2017/2018 courses.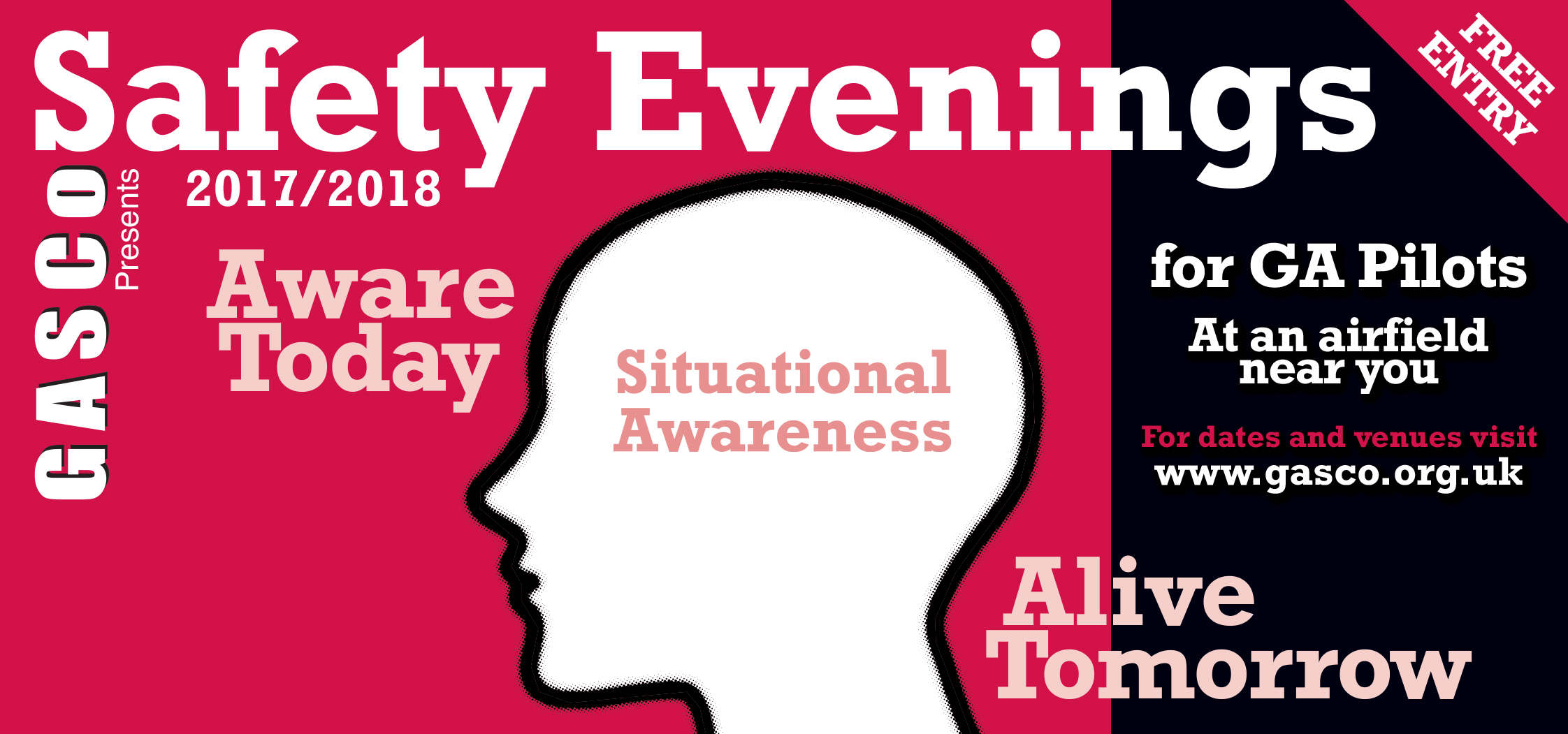 Visit the Airspace Safety Initiative web-site for the latest listening SQAWKs.
Download the Soft Airfield Operations Poster here!
Farnborough Airspace Restriction July 2018 Poster here!
Events for 2018
January 20th (Saturday)

Visit to P & A Wood Rolls Royce and Bentley and Vintage Fabrics at Audley End.

VAC return visit, book by 10th January. Only 20 places available.

Dunmow, and Audley End, Essex.

January 27th (Saturday)

Celebrate the 50th birthday of Beagle Pup G-AVLN.

Non VAC event. The oldest flying Pup! Reduced landing fee (£5.00), or free with fuel upload, must quote "LN Flyin". Party food, cake, exhibition. Arrivals from 11am road or air.

Sywell.

February 3rd (Saturday)

LAA Oxford Group and VAC members visit to British Aerospace Museum, Bristol.

Meeting at 10am at BAM. Entry £13.00 seniors, £15.00 adults (tickets valid for one year.) Possible guided tour and Concorde entry £5.00. Restaurant. Free parking. Tickets available on the day or on BAM Website. Please contact Rob Stobo if you would like to go. robstobo@stonesfield.f9.co.uk

Bristol Air Museum.

February 18th (Sunday)

Early Spring Lunch at Sywell Aerodrome.

VAC Event, with afternoon talk for SAM in Cirrus Room by Steve Slater.
Flying for Fun talk by Steve Slater, Download Poster here!

Sywell.

March 10th (Saturday)

Annual Dinner and Awards at Shuttleworth House, Old Warden.

VAC Event. All places for the dinner are booked. If you wish to go on the reserve list please contact Peter Wright.

Shuttleworth House, Old Warden.

March 25th (Sunday)

"I learnt about flying from that……".

VAC Event. 1pm to 2.30pm. Air Vice Marshal Lindsay Irvine chairs an informal air safety discussion. VAC and friends!

Turweston.

April 7th (Saturday)

Daffodil Fly-In.

VAC Event. The Fenland Airfield people have been known to keep daffodils on ice to present to passing aviatrixes.

Fenland.

April 22nd (Sunday)

Non VAC Event. Founded in 2014 the Sunday Scramble began as a 'cars and coffee' get together amidst the early stages of our restoration works. 5,000 visitors gathered at Bicester Heritage for the 'Drive It Day' Scramble, April 2017.

Bicester. Pre-booked VAC aircraft are welcome to attend. All bookings with Bicester Heritage up to 20th April.

April 28th (Saturday)

Spring Fly-In.

VAC invited to Turweston Event.

Turweston.

June 2nd (Saturday)

VAC Bonus Day, Duxford.

VAC Event. Special rates for VAC members includes free admission to museum. PPR with Duxford essential

Duxford.

June 14th to 16th (Thursday to Saturday)

Aero-Expo.

VAC at Aero- Expo – Fly in slots now open. Landing fee £20.00. Refunds for cancellations up to 13th June. Contact AeroExpo UK for more.

Wycombe Air Park.

June 19th (Tuesday)

Visit to NATS, Swanwick.

VAC Event. 7 places. Contact Peter Wright. Priority will be given to VAC Members who have not visited NATS previously.

Swanwick.

June 23rd to 24th (Saturday and Sunday)

Bicester Flywheel.

Non VAC Event.

Bicester.

July 21st to 22nd (Saturday and Sunday)

VAC Guest Aircraft at Farnborough Airshow.

Non VAC Event. Airspace Restriction Poster here!

Farnborough.

August 11th to 12th (Saturday to Sunday)

Vintage Wings and Wheels.

VAC special guest at Bodmin Airfield Event.Poster here!

Bodmin.

August 14th (Tuesday)

Informal Fly-in, RAF Henlow.

Non VAC event. VAC invited for 70th anniversary of Cessna 120 G-BUHZ first flight. Insurance required for MOD airfields. No Landing Fee. Contact roddybwebb@gmail.com 07545776858

RAF Henlow.

August 31st to September 2nd (Friday to Sunday)

Light Aircraft Association (LAA) Rally.

Non VAC Event. VAC Merchandise & Recruitment Stall

Sywell.

September 1st (Saturday)

VAC Invited to Boscombe Down Aviation Collection Fly-In.

Non VAC Event.

Old Sarum.

September 8th (Saturday)

Autumn Rally.

VAC Event.

Turweston.

September 9th (Sunday)

VAC Invited to Rougham Control Tower Aviation Museum. 26th Anniversary.

Non VAC Event.

Turweston.

October 13th (Saturday)

VAC AGM.

VAC Event. Annual General Meeting. Themed aircraft to celebrate RAF 100 - VAC aircraft in military colours.

Wellesbourne.

October 28th (Sunday)

Halloween Meet.

VAC Event. The last of our public events is the "All Hallows" held as close to Halloween as possible. This event even has the marshallers entered into the spirit of the day! With Ground Event, Spooky Stories, Flying Superstitions, 1pm to 2pm.

Turweston.

November 17th (Saturday)

VAC Visit to Uxbridge Bunker. 15 places, Bookings only. Prices and Lots of Steps, see Bunker website.

VAC Event.

Uxbridge.

December 9th (Sunday)

I Learnt About Flying From That Sunday lunchtime discussion with Air Vice Marshall Lindsay Irvine.

VAC Event. LAA Members Lounge, 12.30 to 2pm.

Turweston.